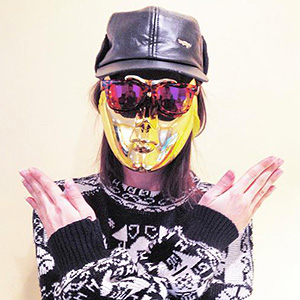 Nitzan Bartov (@NitzuNitzu) is a Brooklyn/Tel-Aviv based architect, game-designer and artist. She's a co-founder of n-Dimensional game studio, and a member of Hyphen-Labs collective.
Reflecting her movement between mediums, her game is a mashup of architecture, spatial storytelling, and pop culture.
Her work has been exhibited at The Center for Architecture, Babycastles Gallery, Hazel and Robert H. Siegel Gallery at Pratt Institute (NYC); Hansen House Gallery, Bezalel Academy of Arts and Design (Jerusalem); Steamer Salon festival, ZEZEZE Architecture Gallery, Tel Aviv Cinematheque, Hangar 2 at Jaffa Port (TLV); and was featured on FRAME magazine, designboom, dezeen, ANIMAL New York, and Haaretz.
Nitzan has a B.Arch from Tel Aviv University. She taught at Pratt Institute GAUD, mentored at the Kill Screen Scholars Program and a former NEW INC member and Babycastles resident.