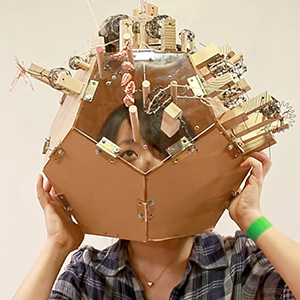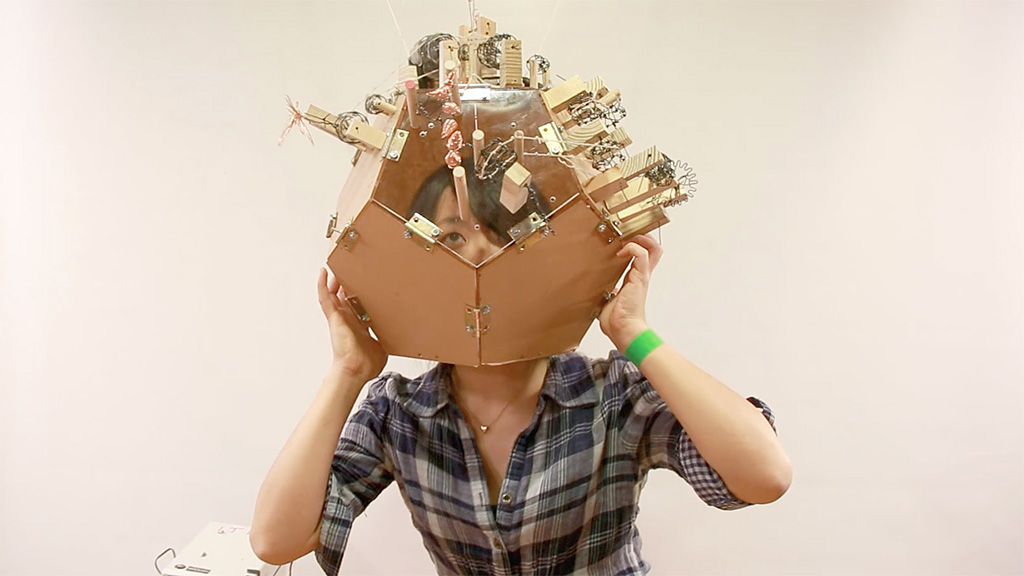 Laura Juo-Hsin Chen, 陳若昕 (@jhclaura) is a creative technologist and doodler originally from Taipei, Taiwan. With a background in traditional 3D animation, Laura acquired a Master's degree at the NYU Interactive Telecommunications Program (ITP) in 2015. She recently completed a Research Residency at ITP, and lives in Brooklyn, NY.
Laura is interested in weird human interactions and their impact on the subconscious. For MASK, her Master's Thesis, she made a series of customized virtual reality headsets. Each mask has its own VR experience and physical functions for the purpose of overcoming communication difficulties. Participants empower themselves by wearing different versions of MASK, as an approach to one of Laura's abiding questions: how can one change a person's perspective by changing their perception?
Laura uses open-source technologies and a low-tech approach to create lighthearted and publicly accessible experiences. Recently, she has exhibited her works at De Brakke Grond, Amsterdam, Museum of the Moving Image, Grand Central Terminal, and Time Squares in New York City, and has given workshops and talks at the Queens Museum, and the IDFA DocLab.