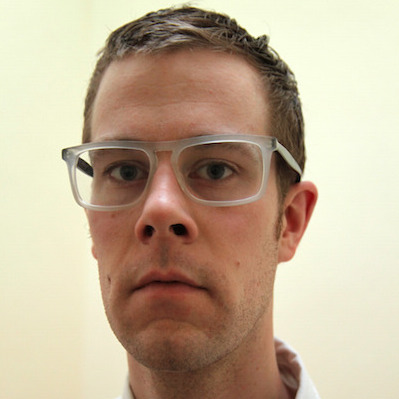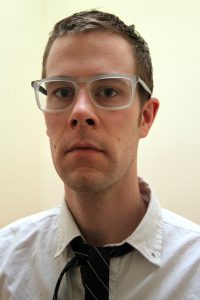 Jesse Stiles (@jts3k) is an electronic composer, performer, installation artist, and software designer.  Stiles' work has been featured at internationally recognized institutions including the Smithsonian American Art Museum, Lincoln Center, the Whitney Museum of American Art, and the Park Avenue Armory.  Stiles has appeared multiple times at Carnegie Hall, performing as a soloist with electronic instruments.
In his music and artwork, Stiles creates immersive sonic and visual environments that encourage new methods of listening and looking.  His musical output ranges from highly experimental, using texture and spatialization to create abstract clouds of sound, to borderline danceable, exploring the sounds of electronic dance and rock music to create avant-garde performances and recordings.  Stiles' installation artwork makes use of generative algorithms to control sound, video, light, and robotics – combining these mediums to create synaesthetic compositions that transform museums and galleries into evolving audiovisual environments.
Stiles has collaborated with many leading figures in experimental music including Pauline Oliveros, Meredith Monk, David Behrman, and Morton Subotnick.  He has been featured as a soloist with the San Francisco Symphony and the New World Symphony, performing with electronic instruments.  Stiles' recordings have been published by Conrex Records, Specific Recordings, Gagarin Records, and Araca Recs.  Stiles has worked as a sound designer and composer on a wide variety of award-winning films, museum exhibitions, and video games.
Starting in 2010, Stiles served as the Music Supervisor for the Merce Cunningham Dance Company.  Working with the company during their precedent-setting "Legacy Tour," he produced and performed in more than 200 concerts featuring compositions by groundbreaking composers including John Cage, David Tudor, Brian Eno, Radiohead, Sigur Ros, and John Paul Jones.  Stiles' compositions were featured in many of the company's site-specific "Event" performances.
Stiles is currently a Professor in the School of Music at Carnegie Mellon University, where he leads courses on emerging music technologies.
Jesse Stiles' CV is available 
here
.